Khaled bin Mohamed bin Zayed chairs meeting of Executive Committee of ADNOC Board of Directors
His Highness reviewed the progress of ADNOC's carbon management strategy and its ambition to double its carbon capture capacity to 10 mtpa of CO2 by 2030

His Highness commended the notable progress ADNOC has made this year in delivering tangible actions towards its accelerated net zero by 2045 plan

His Highness gave directives to ensure sustainability remains central to ADNOC's strategy and highlighted its role as a catalyst for the UAE's growth and diversification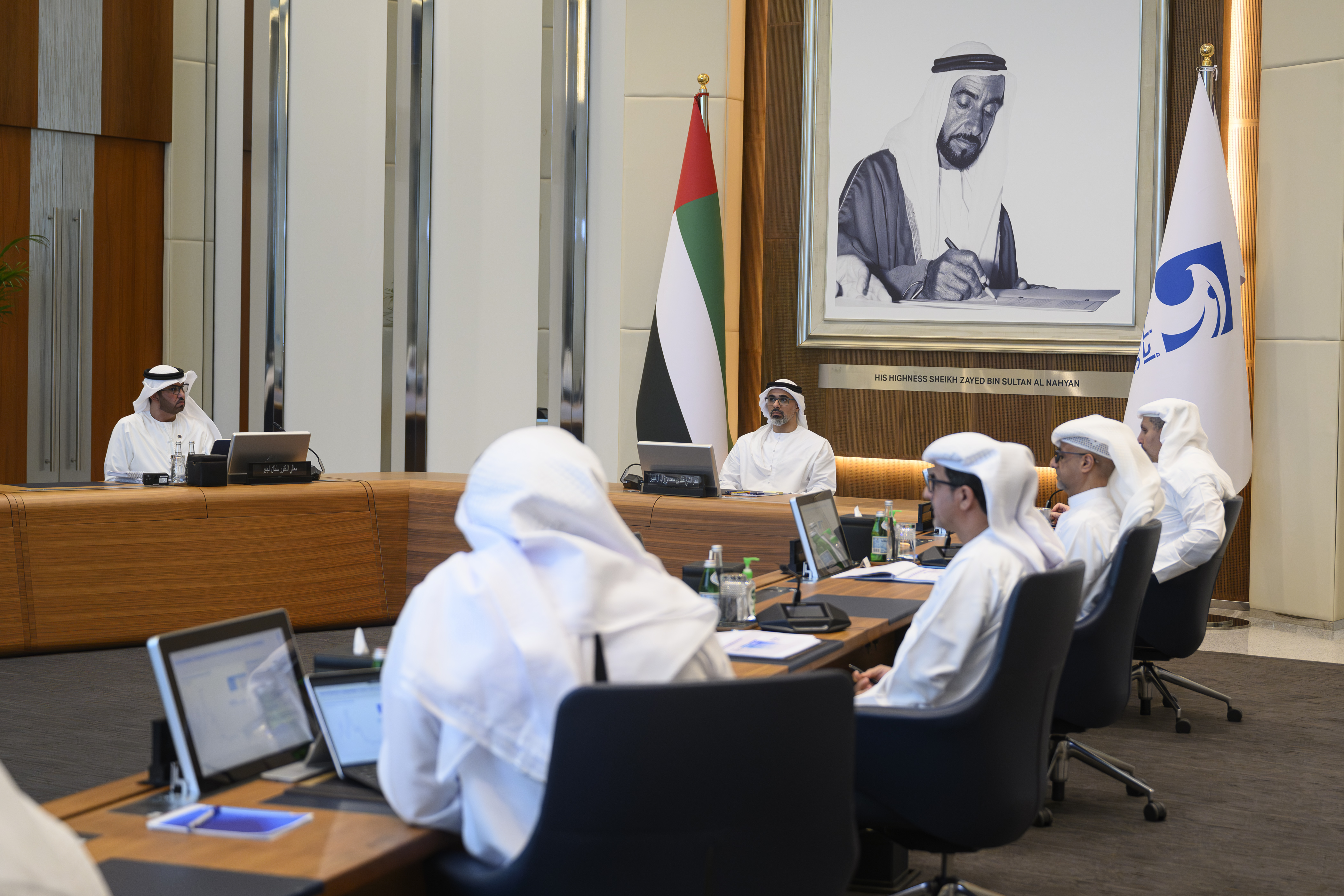 Abu Dhabi, UAE – September 28, 2023: His Highness Sheikh Khaled bin Mohamed bin Zayed Al Nahyan, Crown Prince of Abu Dhabi and Chairman of the Abu Dhabi Executive Council, has chaired a meeting of the Executive Committee of the ADNOC Board of Directors.

During the meeting at ADNOC's headquarters, His Highness reviewed the progress of ADNOC's carbon management strategy and its ambition to double its carbon capture capacity to 10 million tonnes per annum (mtpa) of carbon dioxide (CO2) by 2030. ADNOC's carbon management strategy aims to create a unique platform that connects all the sources of emissions and sequestration sites to accelerate the delivery of ADNOC and the UAE's decarbonization goals. As part of this strategy, ADNOC recently announced the final investment decision (FID) to develop its pioneering 1.5 mtpa Habshan carbon capture, utilization and storage (CCUS) project.

His Highness commended the notable progress ADNOC has made this year in delivering tangible actions towards its accelerated net zero by 2045 plan. This includes the use of solar and nuclear energy to power its operations, scaling up carbon capture capacity, driving down methane emissions, and investing in renewable energy and hydrogen as a shareholder in Masdar.

His Highness highlighted ADNOC's leading role, during the UAE Year of Sustainability, as a catalyst for responsible growth and diversification of the nation's economy and gave directives to ensure sustainability remains central to ADNOC's strategy to future proof its business while driving growth across its value chain. He directed the company to explore further opportunities for international growth.

As part of ADNOC's efforts to advance climate technology solutions, the company launched a $1 million (AED3.67) Decarbonization Technology Challenge earlier this year, at the successful UAE Climate Tech event which brought together 1,500 technology leaders and pioneers in climate technology in Abu Dhabi.

His Highness was briefed on the progress of the Challenge which attracted 650 applications from global companies for the opportunity to pilot decarbonization technology in ADNOC's operations. The Challenge builds on several innovative, technology driven pilot projects which ADNOC is already implementing, including CO2 mineralization and full carbon sequestration in saline aquifers in Abu Dhabi.

Other members attending the meeting included H.E. Dr. Sultan Ahmed Al Jaber, Minister of Industry and Advanced Technology and ADNOC Managing Director and Group CEO; H.E. Ahmed Ali Al Sayegh, Minister of State; H.E. Khaldoon Khalifa Al Mubarak, Managing Director and Group CEO of Mubadala Investment Company and H.E. Jassem Mohammed Buatabah Al Zaabi, Chairman of the Abu Dhabi Department of Finance.

# # #