Engaging with Our Customers through Virtual Business Trips
Our Marketing, Supply, & Trading (MS&T) Directorate recently launched a series of "virtual business trips" to engage with more than 50 of our key customers and partners around the world. Led by leaders from MS&T, the team has already met representatives from customers in Japan, India, Thailand, and China, with more meetings scheduled in the coming weeks.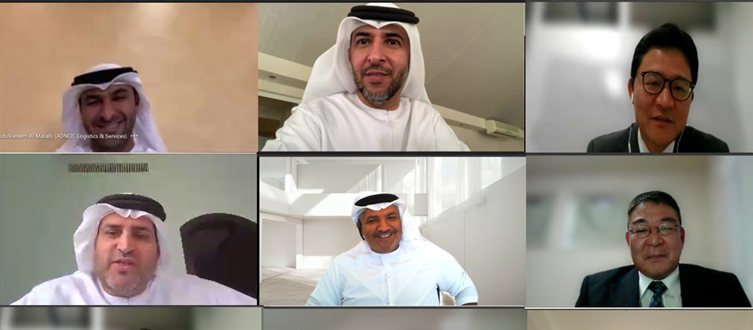 Under normal circumstances, our MS&T leadership team would travel at least twice a year to meet face-to-face with our valued customers. As a result of COVID-19 restrictions and our policy to put safety first, the team are engaging with customers virtually to ensure we better understand their supply needs and continue delivering to their expectations.
As we navigate the challenges presented by COVID-19, we remain committed to ensuring a reliable supply of energy-based products to our global customers. ADNOC will continue to be a trusted and dependable strategic partner.